Vida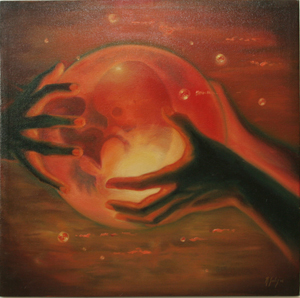 This item has been sold and is not available for purchase. $4,000.00
Artist: Ricardo Solis
In Vida we see:
The vision of growth and fertility.
The power to develop, grow and multiply anything.
The ability to give life to that which is desired.
The Universe is handing you something...it is the eternal vision, that which will grow and mature.
The vibrations are the perfect balance of Yin and Yang.
Vida is 17" X 19" Oil on canvas.
CLICK IMAGE TO ZOOM / 单击要放大的图像