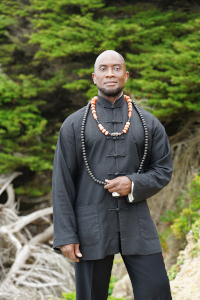 About Wiah
Wiah is a Ghedee Master, philosopher, counselor, teacher and facilitator with over 30 years of experience in various healing arts and modalities. He began his teachings in West Africa and has dedicated his practice to teaching Ghedee philosophy and assisting those in need of growth/remembrance. Wiah founded his practice in 1992 and has since developed proven techniques that heal the mental, emotional, and physical body. In 2017, he focused his 30 years of experience on the creation of The Ghedee Center a place of learning, healing, guidance, awareness, and balance.
Born on the West Coast of Africa in Monrovia, Liberia, Wiah was inducted as a member of the Ghedee Spirit Society at birth. The main objective of this society is the understanding and practice of spirit, emotion, body, and mind as pure energy. At the age of nine, Wiah was trained and practiced in Ghedee philosophy, and has been practicing the rites and traditions of the Ghedee Spirit Society ever since.
Originally, "Wiah" was the name of the first warrior who began the Saapo ethnic group. This group is one of 18 ethnic groups that occupy Liberia today. Wiah was assigned this name by the highest ranking teacher (Zoe) in the Ghedee Society. She believed he would be the next warrior/leader of the group.
Wiah relocated to California in 1987 during the Liberian civil war. He finished his post-secondary education at the University of California at Davis. He earned a Bachelor of Science in Marketing and Bachelor of Arts in Environmental Design. Alongside his studies at Davis, Wiah also studied a variety of world religions, particularly those that offer full healing techniques for the intellectual, emotional, and physical body. Some of these religions include Hinduism, Buddhism, Islam, Christianity, and Sufism.
He also studied various metaphysical healing techniques such as Vibrational Healing, Bio-Emotional Synthesis, Breath Therapy, and Life Force Integration. He is also a master of over 360 Ghedee disciplines. Wiah has integrated all of these techniques and many others into his practice at The Ghedee Center. He understands the unity of all spirit and healing which is an integral part of the Ghedee practice.
Wiah currently lives in Oakland, California. He continues to counsel, guide, heal and nurture all who come in contact with The Ghedee Center. Wiah's intention is that all beings are relieved of intellectual, emotional, and physical suffering and awaken to the truth of their primordial existence. This can only be accomplished through the removal of anything that countermands the natural state of this energetic existence.