Twitter
Follow Wiah >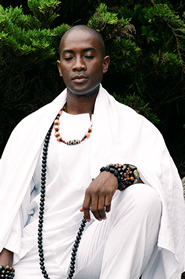 Wiah is a Ghedee Master with over 30 years of experience.
Ghedee is based on the understanding that everything perceived or imagined is energy (mbec).
The transformation of the Energetic structure is the foundation of true change and all manifestation.
Vision Quest 2017 - Nov 1, 2017 - Nov 22, 2017
In November of this year, I'm hosting Vision Quest, a Ghedee Silent Meditation Retreat. This year, we'll be traveling to beautiful Palawan Island which is located off the northern coast of the Philippines along the South China Sea.
A Ghedee Silent Meditation Retreat will:
Transform your stress
Instruct you on maintaining balance in an ever changing world
Offer guidance to your true path, purpose and Self
Allow you to discover, fortify & project your true inner purpose